Compartimos con ustedes:
Articles, news of events and our projects.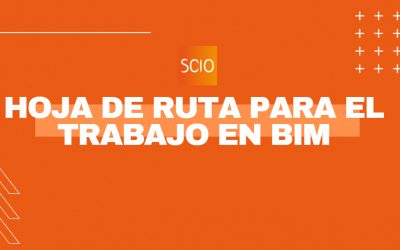 Talking about BIM is no longer something new, several projects are already being used worldwide, for those who are just trying to implement it, sometimes it seems like a long and complicated process. That is why through this Roadmap we are going to explain key concepts so that its implementation can be easier, and you can have a clear vision of what working in BIM implies.
read more
On 06/18/2020 our CEOMarco Antonio Poma will participate in the International Cycle of Webinars: "PMI, Lean Construction and BIM"
DATE: from monday the 15th to friday the 𝟏𝟗th 𝐉𝐮𝐧e
 Live broadcast by ECIC GROUP via Facebook Live, YouTube, Zoom
REGISTRATION:
👉https://bit.ly/2zvjfgP
read more
We have developed the following template and families seeking to collaborate with the restart of activities within offices and spaces in times of COVID-19.
SCIO DC, seeks to share these elements so that they can be used for analysis within existing assets, or to develop new spaces that allow minimizing the contagion and spread of the COVID-19 virus.
These elements are free to use and distribute.
read more
On the occasion of the commemoration of International Worker's Day, we wish to extend our wishes of appreciation and gratitude to all of you, who every day through your work and fulfillment of objectives enhance both the company and the development of the AEC sector.
read more